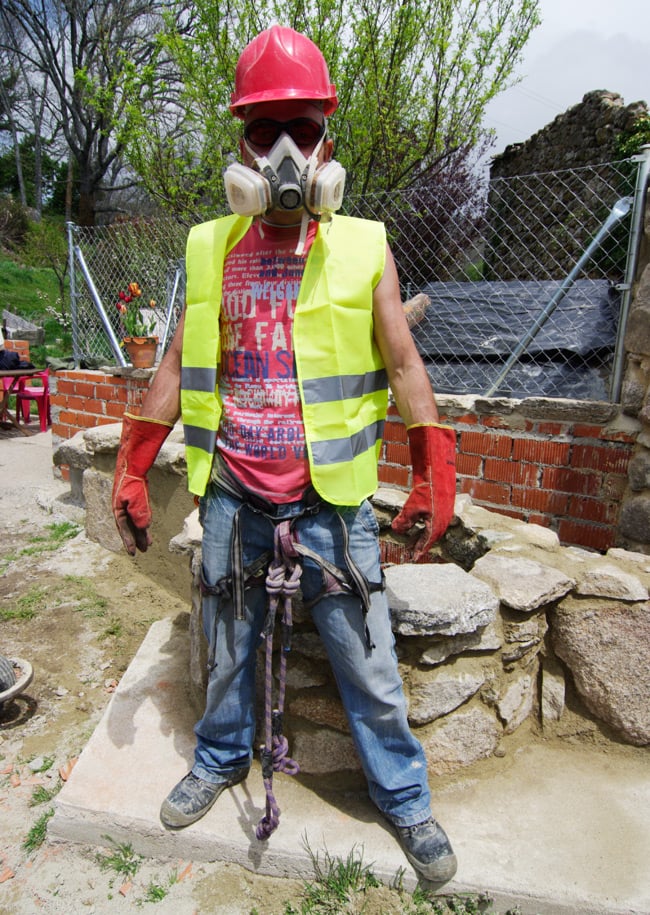 Whether you're a first-time construction worker or a veteran builder, it's important that you keep yourself safe from hazards on the job. Here are five must-haves for construction safety.
1: Goggles
From flying sparks to dangerous fumes, you'll definitely want to protect your eyes during any kind of construction job. But buying a cheap pair of goggles isn't enough to keep you safe. Look for a high-quality, water-resistant, damage-resistant pair from a serious supply company like Equipsupply.com.
2: Multitask Gloves
Vibration dampening gloves are a godsend while operating machinery. Insulated gloves are a must-have for bad weather; they'll keep out rain, snow and cold. Leather gloves with reinforced contact points allow flexibility and movement with bonus protection.
3: Safety Vests
If your job will take you into the streets, it's vital that you make yourself easily seen in traffic with a bright orange safety vest. They may not be fashionable, but you'll be glad you're wearing one when a heedless Toyota speeds around the corner at 40mph.
4: Hard Hats
The quintessential hat of construction workers around the world, you shouldn't go anywhere near a scaffolding without a helmet to safeguard your precious grey matter. Don't settle for something that doesn't fit, either, or one that already has cracks or signs of wear.
5: Dust Masks
Construction workers are often struck by respiratory ailments years after they actually completed a project. This is because dust, dirt, smoke and other contaminants will seep into the lungs unnoticed without the use of a mask. Make sure you keep some on hand to protect yourself now and in the future.